I am a Finland-based German concert organist and accordionist. Both instruments enrich me as an interpreter in a very personal and creative way. My goals are to enhance the prestige of the concert accordion as a sophisticated, expressive instrument and to establish the organ furthermore as an instrument for contemporary art music. Working on the highest level, being visionary, performing with great virtuosity and expression are my leading principles. Therefore I focus on ergonomics, naturalness, and developing myself as a performer and pedagogue.
Great Success @ Auditorio Nacional de Madrid
My organ recital at the sold out grand hall of the Auditorio Nacional de Madrid on October 28th was a great success. The audience appreciated the program a lot and it was a pleasure to meet the Spanish composer José Luis Turina, this year's composer in residence of the Auditorio. The audience was about the contemporary music (including Cyclone (2006) by Veli Kujala) as enthusiastic as about J.S. Bach's Prelude and Fugue in G- Major BWV 550 at the beginning of the concert and Max Reger's Phantasy and Fugue on the name B-A-C-H op. 46 at the grande finale, before this memorable concert ended with the second movement of Bach's Sonata in e as en encore on this beautiful Grening Organ.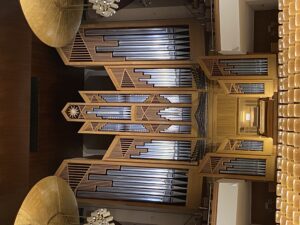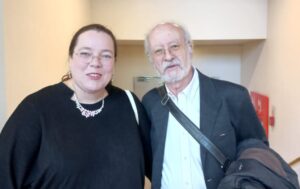 Complete Recording of J. S. Bach's Wohltemperiertes Klavier I + II will be published on Nov 23
Finally, it is accomplished! The first complete recording on classical accordion of both parts of Bach's Das Wohltemperierte Klavier is recorded and will be published on CD on Nov 23 on BellowsArt. The tuning of the accordion is well-tempered (Lehman). The first part of the Wohltemperierte Klavier has been published on 21st of December, 2021. The Release Concert of the complete recording will be held on Sunday 26th of November at Kamppi Chapel. Welcome!